Property Management Auckland – ProEdge Property Management
When you make long term investments in a real estate agency in Auckland, New Zealand it offers you an excellent opportunity to generate wealth in the long run. Moreover, it's also one of the best and safest investment options for you. It's rated as one of the safest investment options in the world. Despite suffering temporary setbacks it has proved propitious for the investors. If you are looking for the best property management services in Auckland, we are here to help you.
ProEdge Property Management is a pre eminent real estate company in the country. We relentlessly strive to provide the finest services to all our esteemed clients. We know managing your properties alone can get demanding. It is quite a challenging affair if you try to take the matter in your own hands.  It might sometimes seem to be like a full time job and that is what makes it hard for you to handle.
But you do not have to worry or feel disheartened at all. We are here to provide the finest solutions to all your concerns. We are the best property dealers in New Zealand. There are already thousands of happy and satisfied clients to our name. Moreover, we ensure that your mind is at ease when it's about managing your property. We make it certain that we take good care of your property. Our expert team of professionals has extensive market knowledge and expertise. It lends you an opportunity to relax and leaves you confident about your property.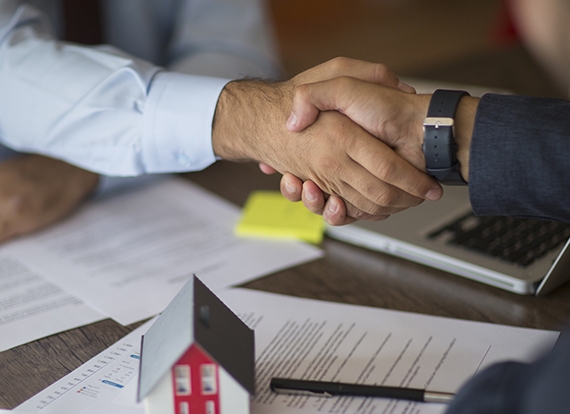 Renting Your Property
Being a landlord isn't that easy. You should have the know-how to manage the property. Especially, understanding the other related factors associated with it. It can be stressful for you to manage as well as involve certain kinds of risks at the same time. So the best choice is to give the onus to the best property management service provider in Auckland. It will relieve all the stress. Hence, you will understand how taking professional guidance helps. Help and support in such matters is conducive for your future prospects. We dedicate ourselves to help property owners like you. Furthermore, it removes all the risks associated with renting your property.
You will see further when it dispels all the doubts you might have about renting your property. At the same time you'll see how benefitting we can make it for you. We guarantee your returns and profits throughout the whole rent period. Additionally, it saves you from the grip of any legal issues that may arise. Along with that, saves you from paying for the repair costs you were never responsible for. How great is that!! When we look after your property you are free from all the associated hassles. When we manage your property it eliminates any kind of risk you as a landlord would fear about. Managing a property is not only a business skill but an art that you learn with time and experience. That's what makes us the best real estate agent in New Zealand.
Our Services
Making sure to partner with the right property management company is indispensable. We adhere to all those core values that make us deliver the most transparent services to our clients. Integrity and professionalism is something that we always rely upon. It's something which has contributed towards our success. Likewise, a trusting relationship is inevitable. When it's about real estate investment and property management trust is important. We have always been a customer-centric company. We commit ourselves to delivering quality services to our clients. How do we make this possible? Well, we are working hard to serve our customers with the best we can. We are sharing some crucial points down below related to our services. Get a comprehensive idea about our reliable property management services in Auckland.
Tenant Liaison
Negotiating Leases
Renewing leases
Rent Collection
Complete Property Maintenance
Renewing Insurances
Act As Reliable Partner in Your Investment Strategy
Compliance, Property Care, Maintenance, Council Requirements
Market Area and Risk Management
Protecting Any Fraudulent Transactions
Conducting Regular Property Inspections
Checking Fitness and Compliance Issues
Payment and Arrears Management
Making Sure to meet All Tenant Lease Obligations
Budget Preparations
Conducting Health and Safety Surveys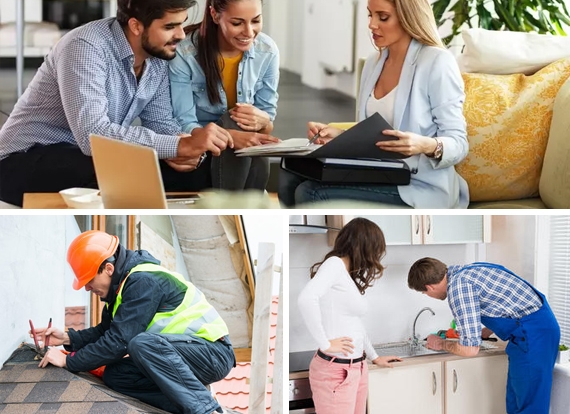 These services benefit our clients in myriad ways. We make sure that their residential and commercial properties are running smoothly. Properties are the biggest assets. They help generate a good amount of revenue if they are well managed. Property management is our forte. We have always helped our clients to get the best value for their property. We see no peers when it's about reliable property management in Manukau.  That is what makes us the most recognized company in the industry.
It's All about the Experience
Our services have enriched our experience to the maximal levels with time. We have an eye for detail and that has made us learn how to deliver impeccable services to all our clientele. Along with that, we address all the questions related to property management. This demands a judicious answer. We get you the best tenants and the best people to trade with. We deliver concrete solutions to all the problems that may arise with time. Our services are the best in Auckland Property management.

At the same time we meet all the legal obligations. Conforming to the rules and regulations is mandatory. For landlords these obligations usually seem to increase on a daily basis. Mostly, if managing properties alone or unaided. There will be thousands of property managers claiming to get you the best deals and clients. But you need to be mindful of many of these as they are usually spurious in nature. They might always have an ulterior motive associated with it. They usually make lucrative deals for them in the garb of managing your property. We keep you safe from all the legal risks associated with property management. Our property management services cover residential as well as commercial properties. We are also credited with managing and taking care of all the best properties in New Zealand.
Do contact us if you are looking for a nonpareil Manukau property management company. Choosing ProEdge Property Management is indubitably a perfect fit for you. For complete information and a concrete solution to all your concerns get in touch today.
Moving Home? Let us help you with that…
Powered by Movinghub, we can organise the connection of all your utility services at your new property – in just one phone call! Whether you want to transfer existing accounts or join new providers, we're here to help.
Movinghub work with New Zealand's leading service providers to offer you a range of options and often, special market offers not available to the public. Simply let us know what you need and a friendly Mov-ol-o-gist will give you a call to discuss the service and deals available at your new home.
What's more – we do all of this for FREE!
Got a question? Call 0800 6683 69