Tenants
Guided by our best-in-the-business leadership team, we have the innovation, the infrastructure and the culture to deliver a high caliber service.
At ProEdge Property Management we work with a team of people committed to improving our residents quality of life – and take pride in ensuring value for all our clients. We believe our service is unique and we employ staff with real life experience which gives us a better understanding of our client needs and requirements.
ProEdge will inspect your rented property approximately 4 times a year, in order to maintain awareness of any issues that may arise during your tenancy. Our Property Managers are easy to contact and will ensure that their portfolio consists of a range of tidy rental homes that all tenants will be proud to call home.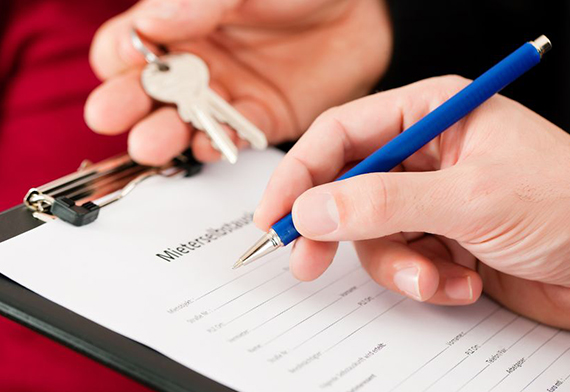 When would I recieve the keys to the house?
The Keys are ready for you to collect from our office which will only be available once all specified move in costs have been paid for in full (unless otherwise agreed)
How do I apply for a rental property?
The best way to apply for a rental property would be to request an application form (add tenancy application form link) and send it through to us for processing. We will be in contact shortly after with some follow up questions as well as credit/reference checks.
Who maintains the chattels that come with the property?
It is the landlord's responsibility to ensure all chattels are properly maintained and in working order. If damage to any chattel is found to be wilful by the tenant or due to the tenant's negligence the tenant may be responsible.
Who maintains the gardens and Lawns?
This is usually something that can be negotiated when engaging into the tenancy, however general garden care and mowing the lawns are the tenants responsibility. Tree trimming, weed spraying and plant removal is usually the landlords responsibility.
Who pays the water rates?
Depending on the tenants usages, we will invoice them accordingly. This is usually based off readings on the water meter.
Who pays for insurance?
The tenant is responsible for their own 'home contents insurance'. Landlords are responsible for insuring the property including any chattels. We strongly recommend that your own contents are fully insured.
Can the owner sell their property whenever they want?
Unless specified at the start of the tenancy, the tenancy is considered to be "Long Term" i.e. 1-2 years. Significant compensation can be awarded to the tenant if the tenancy tribunal finds that a house was sold following an unreasonably short tenancy. If a property is sold when there is a fixed term tenancy in place, the tenants are entitled to stay on until the end of that term under the same conditions but clearly with a new owner.
Condensation and Mould Issues
The landlord should provide adequate ventilation for the house. Bathroom fans, secure window stays and dehumidifiers help reduce condensation and mould build up. You should use all of these methods if provided. Tenants should regularly air out the dwelling to help prevent any condensation build up.
How often can the rent be increased?
This is regulated by law to once every 180 days (six months) during a tenancy, however if the tenancy tribunal finds that a rent increase is unreasonable or in excess of normal market rent for the property, the Tribunal can make an order for you to re-adjust the rent. Auckland Property Management monitor rental market trends and provide regular rent review recommendations to owners. Property management issues and tenancy legislation can be complex; the preceding frequently asked questions are only a selection of the most commonly asked questions by landlords and tenants. Please ask your property manager for further information.
Before Tenancy Termination
How much notice is required before moving out?
This will depend on your tenancy agreement. Periodic agreements require a minimum of 21 days notice. Fixed term agreements would require owners consent if the termination date falls before the term end date. Notice is required in WRITING ONLY, which means an email or hand delivered note will suffice.
What steps to take to get my bond back?
Make sure all rent and rates are paid up to date
Ensure the house has been cleaned to the standard that it was given in
We will inspect the home to make sure everything is in order and sign off on the bond refund form